An Exceptional Hunting Experience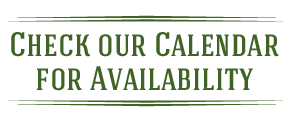 Quail hunting at Buchanan Shoals is nothing shy of spectacular. There is nothing more exhilarating and challenging for a wingshooter than to see a covey of 20, 30, or even 50 plus bob white quail flush at once. Trying to pick out the right bird for that first shot, hoping to get a chance at a second shot, or even hearing the guide tell you to "reload, get ready"….that is the challenge we create again and again, on every hunt.
All of our quail hunts are done over natural habitat conditions. Habitat conditions which have been managed and manicured to create the best quail habitat possible….beautiful, tall pine timber with native grasses in the understory. The epitome vintage quail hunting in the southeast!
Every wingshooter appreciates a competent, knowledgeable and personable guide. At Buchanan Shoals, our guides and field helpers have years of experience and possess the skills and know-how to handle the dogs, set up the covey rise and harvest the birds. While hunting at Buchanan Shoals you will also experience some of the most stylish, fit, and beautifully trained dogs you will every hunt behind.
Buchanan Shoals offers half day and full day hunts. The fee for each hunt includes a guide with dogs, hunting vehicle and transportation to and from the hunting areas, and the specified number of taken birds. All hunts must be booked in advance.
If you would like to book a hunt or find out more information, please feel free to contact us.
Packages

Half-Day Hunt Package
$800.00 per person
Dinner, one night, breakfast, Half-Day Quail Hunt
Full-Day Hunt Package
$950.00 per person
Dinner, one night, breakfast, lunch, Full-Day Quail Hunt

Other

Half-Day Hunt
$625.00 per person
Half-Day of hunting
Privilege of 10 quail per person
Hunting vehicle, guide, & dogs.
Full-Day Hunt
$850.00 per person
Morning & Afternoon Hunt
Privilege of 20 quail per person
Lunch
Hunting vehicle, guide, & dogs
Sporting Clays
$50 per 100
Additional Game
$9 / bird
Quail
$18 / bird
Pheasant
$14 / bird
Chucker
Cleaning of Game
$1.00 / bird
Quail
$3.00 / bird
Pheasant
$2.00 / bird
Chucker

Meals

Breakfast
$30 per person
Lunch
$35 per person
Dinner
$40 per person
Special meal
Cost plus basis
Prices Valid October 2019-March 2020