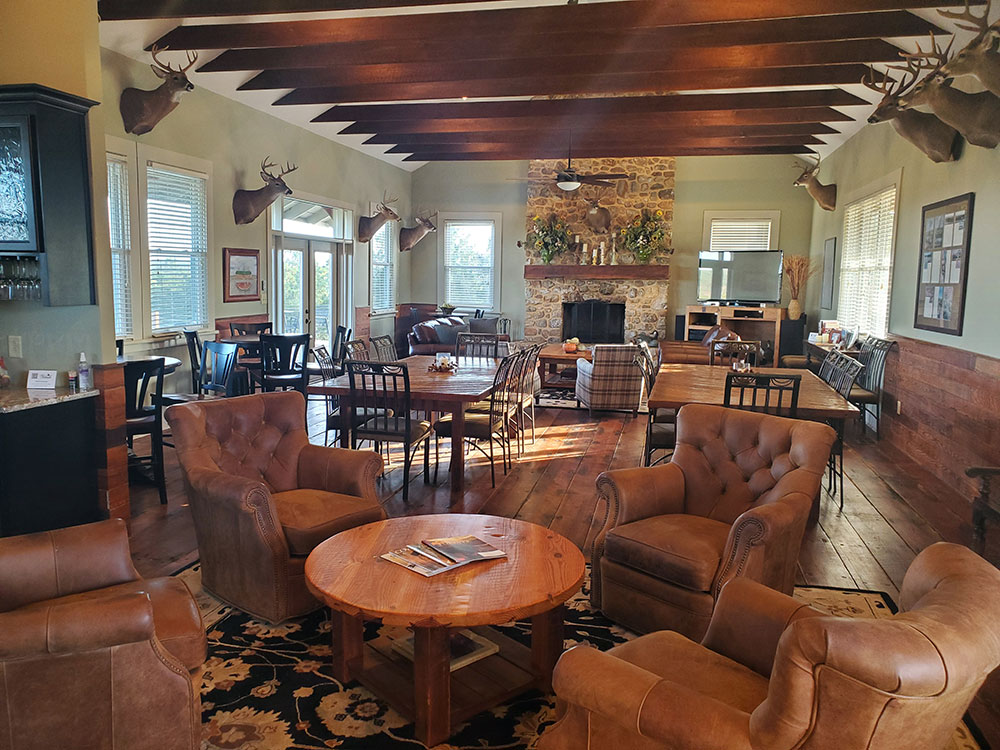 The Sneedsborough Lodge was built in the 1870's and originally served as a train depot along the old Norfolk Southern Railroad. The building was moved to Buchanan Shoals in 2003 and completely renovated. All of the original wood remains in the building today. The 2.5" thick heart pine floors were taken up piece by piece, flipped over, sanded down, and sealed with a clear-coat finish. The walls are paneled with original heart pine boards.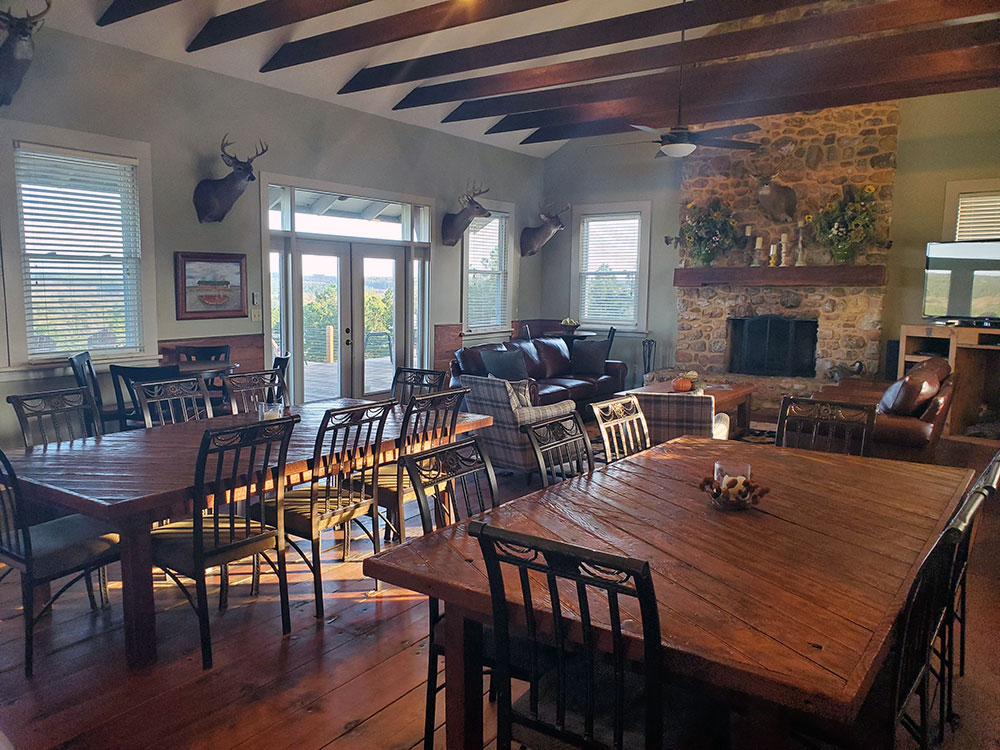 The exposed ceiling joists that span the entire 25' width of the building remained intact during the entire renovation process. Even the old cargo bay doors were used to make the two dining room tables that seat 20 people. It is one thing to have a first class lodge, but truly unique to have a first class lodge with history and character.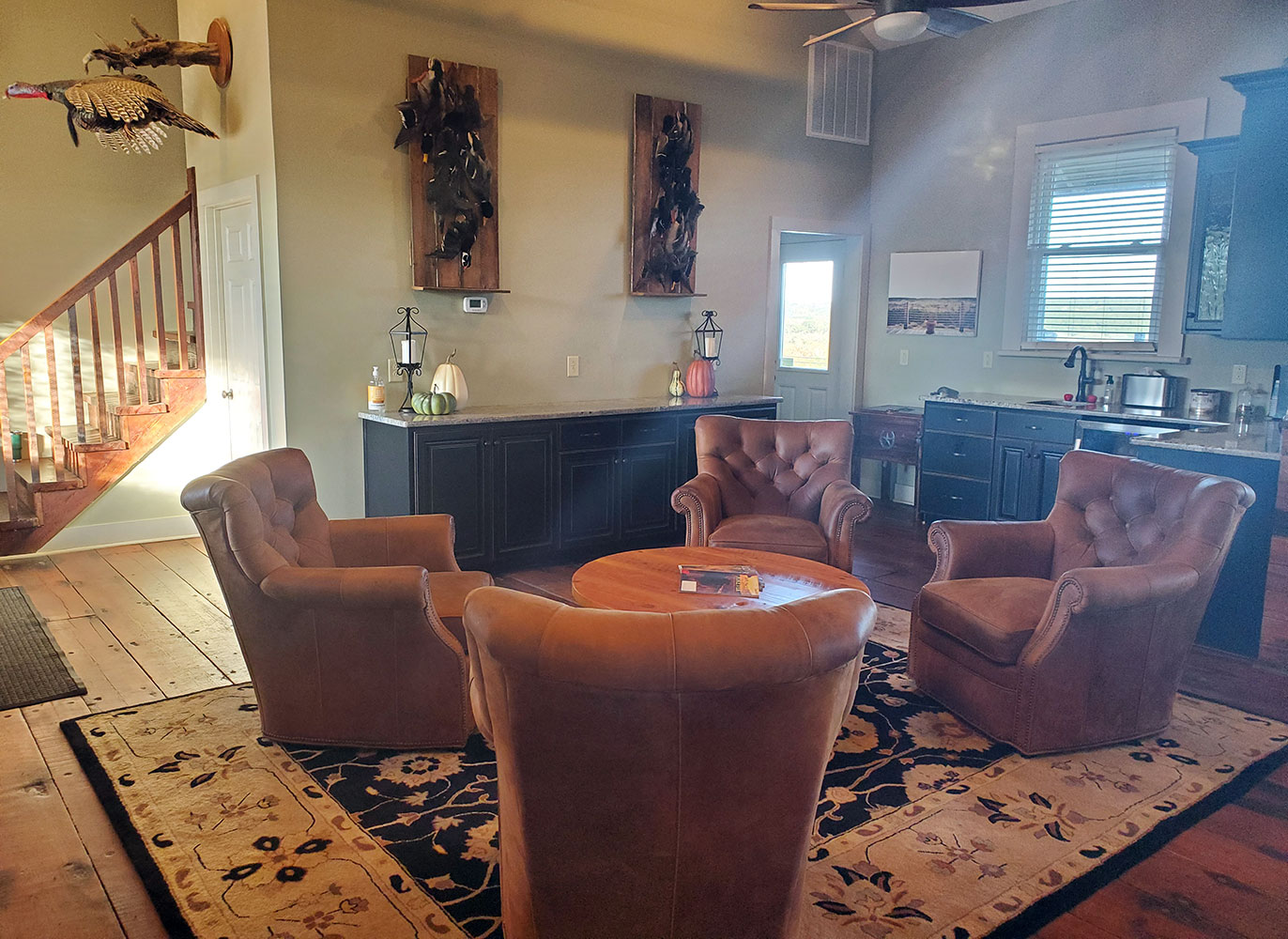 The Lodge now serves as our social gathering location. It boasts a large living room and dining room, as well as a bar and sitting area. The huge wrap around porch is filled with rocking chairs, waiting for our guests to soak up the beautiful view of the Pee Dee River Valley.
Visit Us
3597 Sneedsboro Rd.
Morven, NC 28119
Postal Address
P.O. Box 933
Wadesboro, NC 28170
Call Us
704-695-2810
Reservations:
704-985-5291